MAPPA MUNDI – PUBLIC SCULTPURE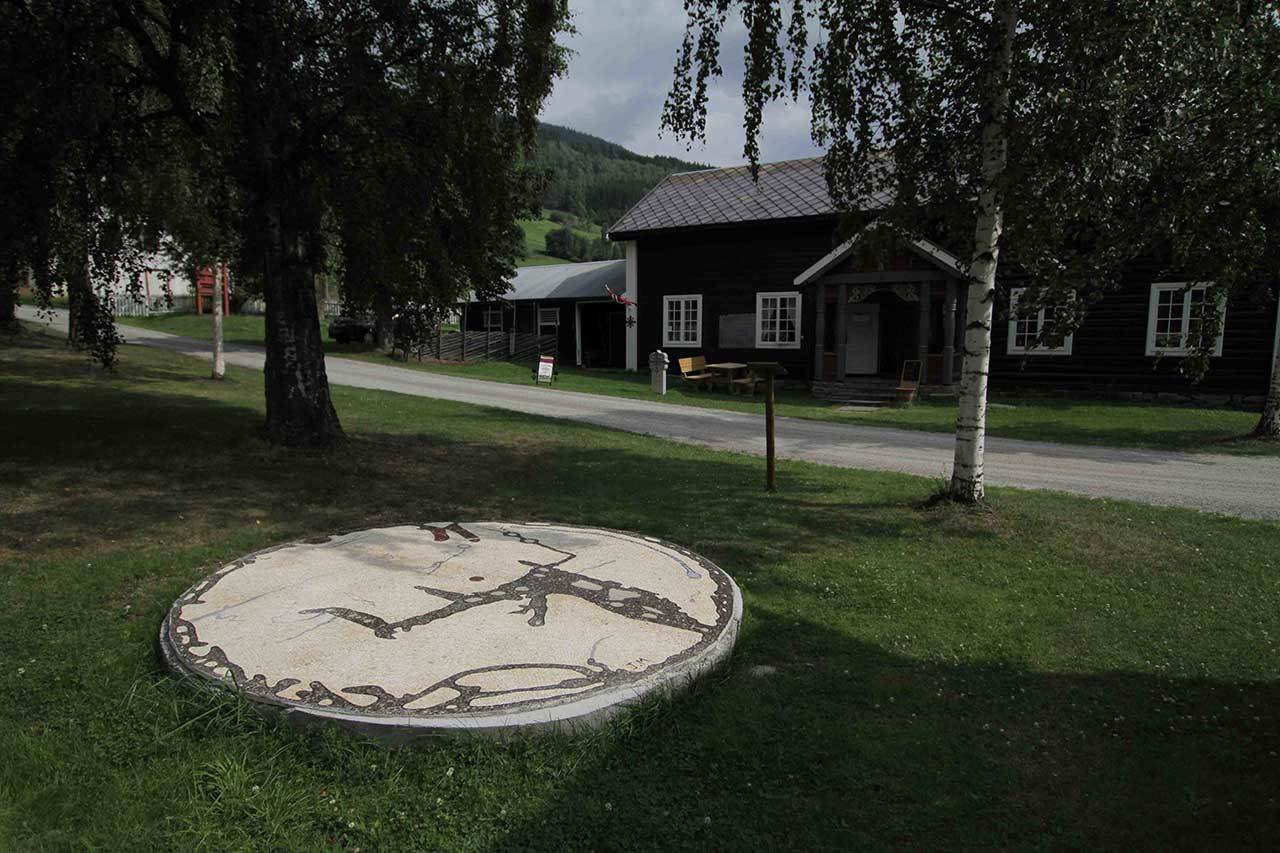 Mappa Mundi is a mosaic piece stretching at 270cm in diameter, made in collaboration with Jericho Mosaic Workshop in Palestine. The mosaic will be an abstraction of the Hereford Mappa Mundi (ca.1300), a world map belonging to a Christian cartographic tradition from the middle-ages that places Jerusalem disproportionally in the middle.
Mappa Mundi's geographical mapping is of a pre-enlightenment, non-scientific method that allocates size of continents or cities based on their symbolic value, and not their actual geographic area. It is not just about fixing our place in the world, but also for telling us what a place means. Historically, its function was used for both secular as well as religious purposes of education, and structural thought. The map is a product of crusading, but alludes also to trade routes, pilgrimages, and biblical wanderings. It is as much a portrait of the conception of the world at that time, as an emblem of artistic memory and medieval thought.
The intention is to install the mosaic on the pilgrimage route starting from Dale-Gudbrand, the place where the Norway was christened according to the Oral tradition of St. Olav Haraldson. Dale-Gudbrand is central for Norway's cultural memory, one that continues to influence the cultural and political psycho-geography of the nation: namely, a rural, Christian protestant tradition that is at one with nature. What is interesting is the variety of motivations that propel the hundreds of pilgrims' desire to walk this route. According to the center's statistics, the reasons for embarking on the pilgrimage are: experience with nature, reflection, environment, cultural history, and lastly religion.
Despite the cosmological shifts that have occurred over the centuries, the theological- political and economic forces that define the structures of power in the world, continue to map the world in a similar irrational and abstract form. Symbolic value continues to subdue quantity or size. I wonder what connections lay between the Christian imaginary's mapping of the world the 1300's, and the mapping of current global capitalism? How different has the soul's wandering after a heaven or redemption structurally or psychologically changed, and how much is it merely a shift of rhetoric? If we are to visualize the frantic structure of thought in the attempt of encompassing today's world, what would it look like in color and form?