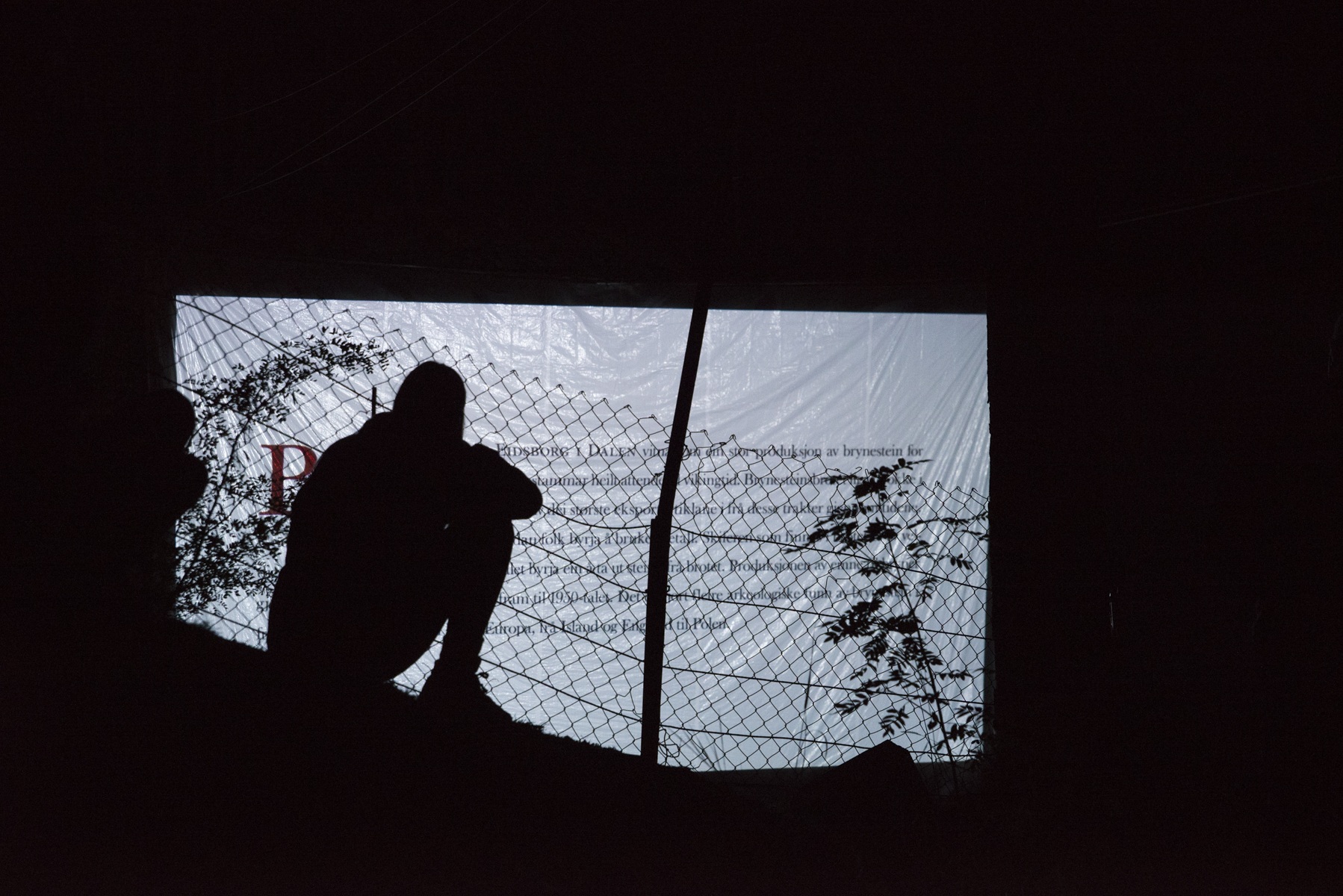 VOID TO VOID – SCREENING
Leander Djønne
The film Void to Void by Leander Djønne is a montage of recordings from different locations, old water pipelines from the powerstation Tyssedal in the inner regions of Hardangerfjorden; the mining district Kiruna in the north of Sweden, which is rapidly emptied and its inhabitants relocated by the government, due to the gradual collapsing of the ground; Kárahnjúkar powerstation which produces electricity to a large aluminium plant in a nearby fjord on Iceland, the biggest of it's kind in Europe: passages in the ruins of former mining towns in Nevada and Arizona . The film at it's core addresses economical and physical transformative processes, power structures and relations between the informative, image and poetry. The film was projected on a suspended canvas midway into the Harpefoss canyon, effectively stating a darkened obstacle between the audience and the screen.
Void til Void

ØYDE TIL ØYDE from Leander Djønne on Vimeo.
Leander Djønne (b.1981 in Odda, Norway, lives and works in Hardanger, Norway) is a sculptor, performer, writer and filmmaker. He was educated at the Rouge filmschool (Werner Herzog), Art Academies in Oslo and Bergen (Norway), Malmö (Sweden) and at the Staedelschüle, Frankfurt am Main (Germany). Djønne has had several solo exhibitions and taken part in international group exhibitions and nationwide.
He is one of the founders of the collaborative project The Parallel Action and the artist-run initiative Dortmund Bodega in Oslo. The last ten years he has been teaching at different art schools and just recently left his position as the programme coordinator of the MA at the National Academy of the Arts in Oslo.