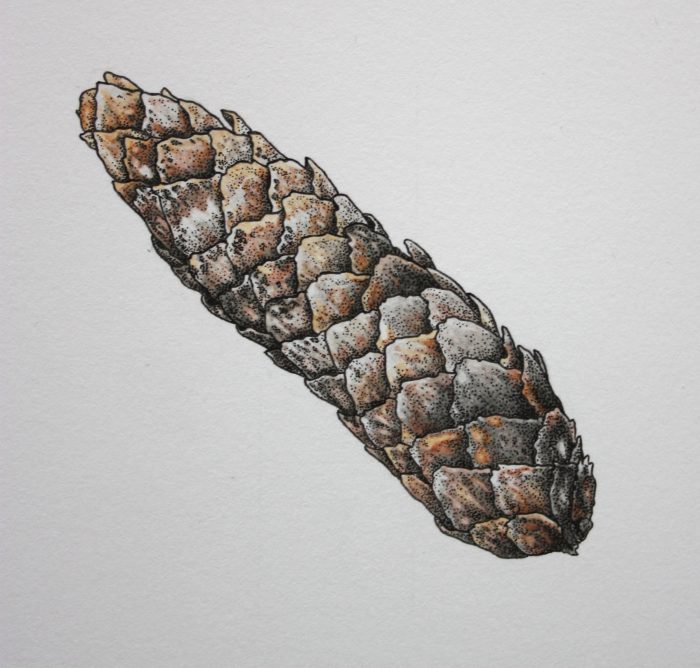 1:1 – EXHIBITION
Sebastian Rusten
The project 1:1 digs deeply into representations of fiction as reality. Drawings, photography and actual fragments of forest ground represent site-specific places in the real world that the viewer may seek outside the gallery. The project investigates how we define reality and experience the world through different representations of reality. The motifs are forest floors; it appears as excavated earth, photos from directly above and as drawings based upon photos, measuring 1:1 the reality it represents.
On the 13th of August Sebastian Rusten will perform a concert inside the installation. The artist will place himself with amplifiers inside boxes covered with earth from the forest ground, through which the sound will come—loud and heavy. Sebastian Rusten also plays baritone guitar in the award-nominated band Dark Times, and he will be joined by musician Henrik Øiestad Myrvold and musician/artist Vebjørn Guttormsgaard Møllberg.
Sebastian Rusten (b. 1986) is from Oslo and lives in Lillehammer. He is an artist, illustrator and musician, educated from Einar Granum Art School and Oslo National Academy of the Arts, the Art and Craft department.
www.sebastianrusten.com
The exhibition is open every Sunday 12-4pm through June and July.
It is open every day 12-5pm from the 5th to the 14th of August.